FTC Safeguards Rule Compliance Checklist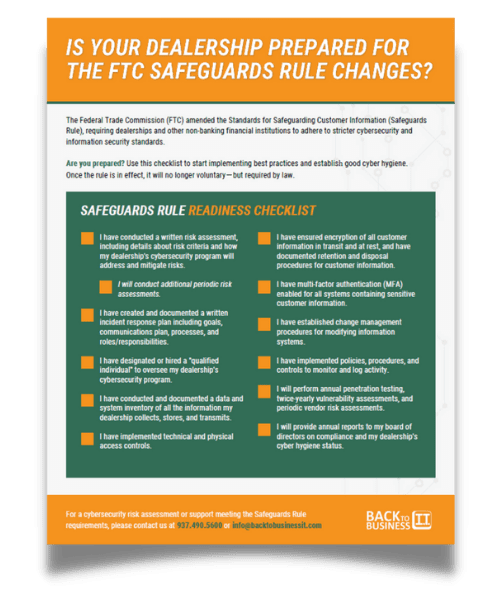 Is your dealership prepared for the Safeguards Rule changes? Download this checklist to start implementing best practices and establish good cyber hygiene.
DOWNLOAD
Cybersecurity Essentials Checklist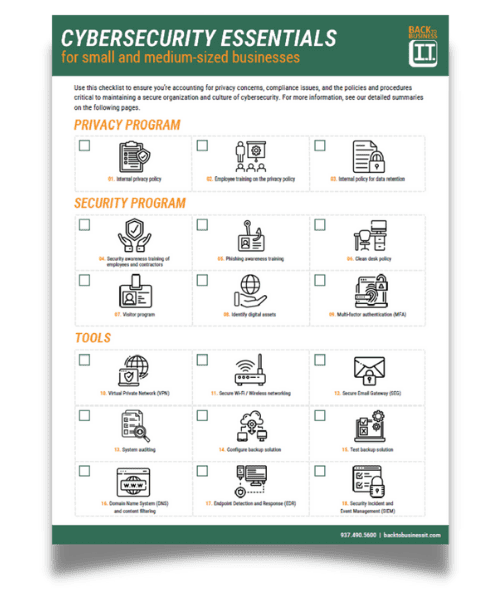 Use our Cybersecurity Essentials checklist to make sure you're accounting for privacy concerns, compliance requirements, and the policies and procedures critical to maintaining a secure organization and culture of cybersecurity.
DOWNLOAD
8 Steps to Better Cybersecurity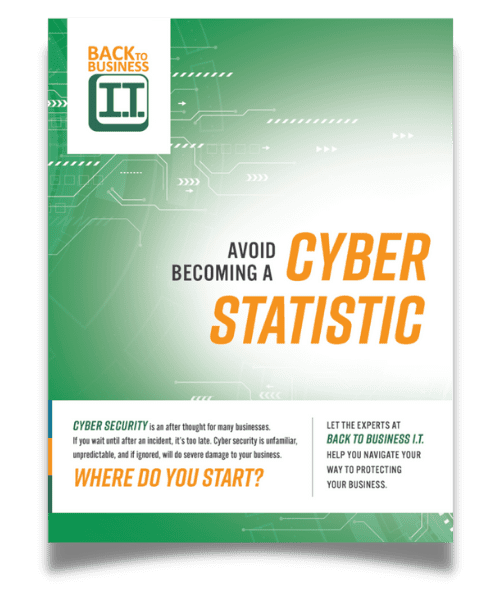 Cybersecurity is an after-thought for many businesses. If you wait until after an incident, it's too late. Avoid becoming a cyber statistic. Check out our '8 Steps' guide to learn how to secure your network and defend against cyberattacks.
DOWNLOAD
Cybercrime: The Cold, Hard Facts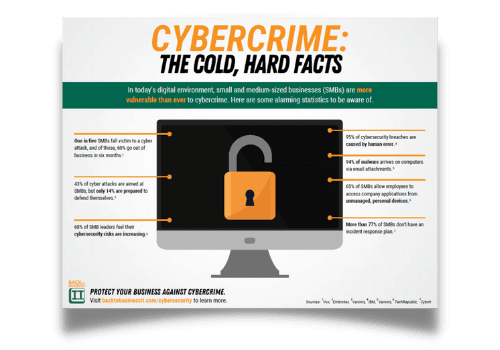 In today's digital environment, small and medium-sized businesses (SMBs) are more vulnerable than ever to cybercrime. Here are some alarming statistics to be aware of.
DOWNLOAD
10 Things You Can Do Today To Make Your Business More Secure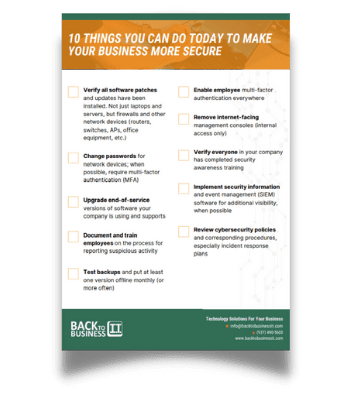 Want to make your business more cyber secure? This checklist provides 10 ways you can make that happen TODAY.
DOWNLOAD