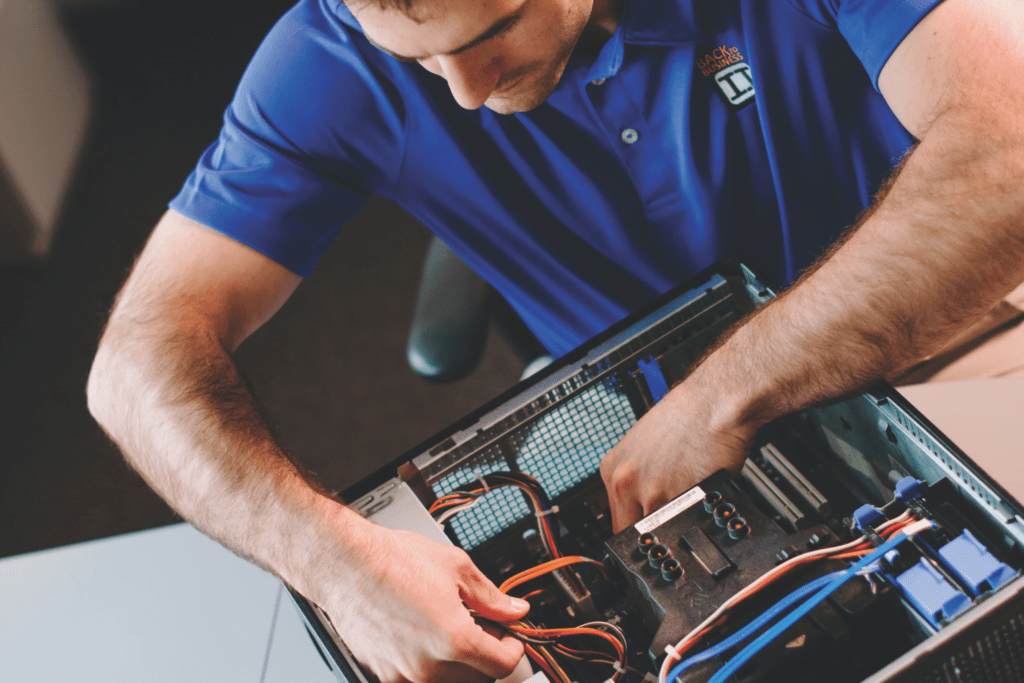 ON-CALL RESPONSE
Back To Business I.T.'s on-call services are for organizations that need IT support on an as-needed/per-incident basis. This type of service and support applies to businesses that:
Have minimal IT requirements.
Have experienced unplanned failures or events in which technical expertise is needed on short notice.
Have technically competent staff that require additional assistance due to work overflow.
On-call services are reactive in nature and do not focus on detecting and preventing issues before they occur.
Organizations that find themselves in constant need of emergency IT response may benefit from the proactive benefits provided by our managed services.
BENEFITS OF ON-CALL SERVICES
FEE-FOR-SERVICE MODEL
■ We'll fix your issue for an hourly, flat-rate cost.
■ You'll avoid paying monthly fees.
SUPPORT 24x7x365
■ We'll dispatch a technician upon request.
■ You'll get emergency help where you need it, when you need it.
AUTONOMY
■ We'll address problems holistically, as they come up.
■ Your in-house staff will feel empowered to resolve the majority of system glitches on their own.