With Greentree Process Automation (GPA)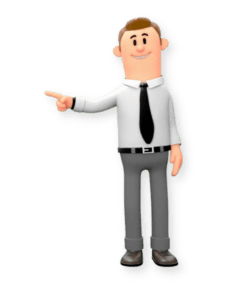 GPA is robotic process automation powered by Greentree's full scope of business consulting expertise. With GPA, business workflows and tasks can be automatically completed to help:
Save time and money.
Reduce errors and improve output quality.
Boost employee productivity and satisfaction.
Free up valuable human skills for more critical thinking and idea generation.
Any workflow or task that is high-volume, repetitive, and rule-based has the potential to be automated. GPA's non-invasive capabilities can be rapidly and cost-effectively deployed to accelerate digital transformation through organizations in all industries; and return-on-investment (ROI) is typically realized in weeks, not months.
Are you ready to level up your business with GPA? Contact us today for a no-cost exploratory session
BACK TO BUSINESS I.T. IS
POWERED BY THE GREENTREE GROUP
When The Greentree Group was founded in 1993, it quickly became a reputable, trustworthy, and respected IT firm in both federal and private sectors. With this as the foundation and a growing demand for commercial services, Back To Business I.T. was established a few years later. We've been putting our clients' needs at the center of our focus and working hard to be a valued partner every day since.
The Benefits of Greentree Process Automation
Is Greentree Process Automation Right For Your Business?
Frequently Asked Questions
eBook: Automation Explained
Automation can be a complete game-changer for businesses. Find out how it can best serve yours by getting a free copy of our latest eBook!
You'll learn:
What software robots are and everyday tasks they are well-suited to handle.
The impact automation can have on overhead costs, employee retention, and evolving business needs.
Platform integrations and common examples of desktop automation.
Popular use cases and powerful automation statistics.