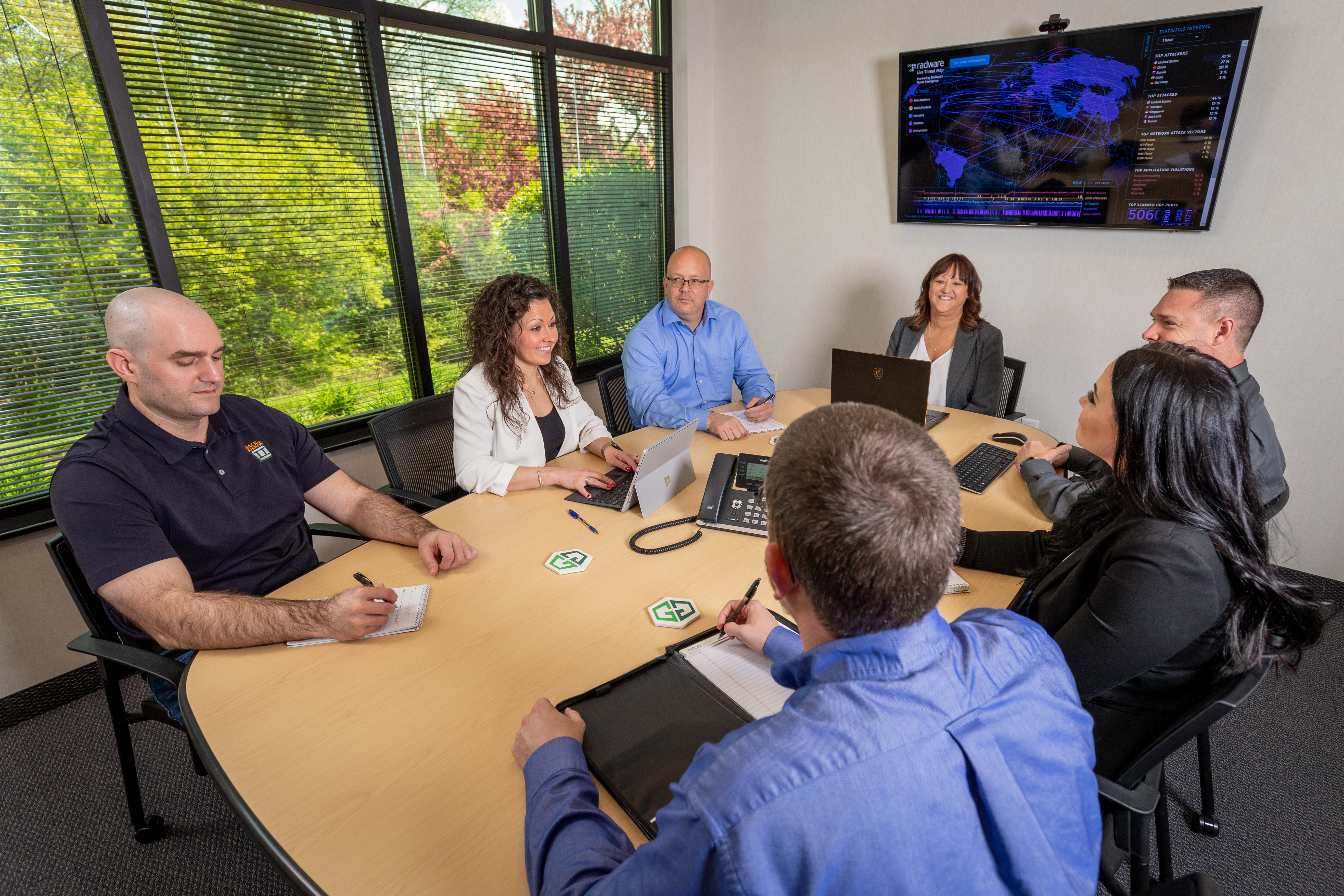 JOIN OUR TEAM!
Back To Business I.T. is a commercial service of The Greentree Group, catering to organizations of all sizes in a variety of industries. We are always looking for talented individuals who value:
A fast paced, team-oriented workplace.
Creativity and open communication.
Healthy relationships with clients.
Good old-fashioned hard work.
To view career opportunities at Back To Business I.T., please click the button below. You will be redirected to The Greentree Group's careers page where we post, update, and closely monitor job openings.
Areas of Service
Think you or someone you know might be a good fit in one of these areas? Apply today!
Service Team
Solutions Engineers, Field Engineers, and Dispatch Coordinators comprise this group of hardworking, multi-tasking professionals. As the first line of assistance for issue resolution, they take pride in helping our clients get back to business.
Special Projects
This team of knowledgeable Solutions Engineers helps our clients with more complex undertakings. As part of this group, Engineers complete migrations, server replacements, setting up new networks, and many other endeavors that call for in-depth expertise.
Network Operations Center
This team, working largely behind the scenes, follows through on our proactive approach to technology. Among many other vital activities, they monitor and update systems to ensure maximum protection against potential threats.
Business Development
The personable and helpful professionals on our Business Development team consult with future clients to find the best fit between our solutions and their needs. Through constant contact with our current clients, they also ensure that the mutual partnership is a successful one.