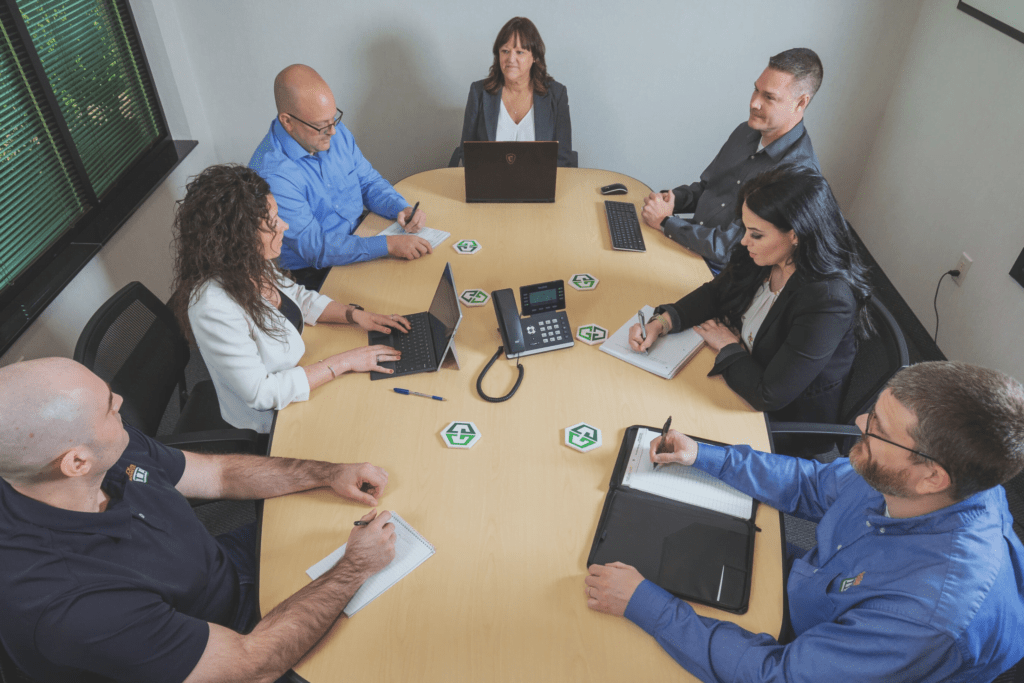 ROBOTIC PROCESS AUTOMATION (RPA)
Robotic Process Automation is software technology that mimics and then automates a sequence of human actions in a digital environment. This makes it a perfect solution for businesses who want to increase employee satisfaction, engagement, and productivity by removing mundane tasks from their workload.
Any workflow process that is high-volume, repetitive, and rule-based is a potential candidate for RPA; and its non-invasive capabilities can be rapidly and cost-effectively deployed to accelerate digital transformation.
Because of the success of RPA, thousands of use cases and proof of concepts exist for a wide variety of automations. ROI is reliably predictable prior to implementation and is typically realized in weeks, not months.
The adoption rate for RPA is skyrocketing due to its value in enhancing staff productivity, efficiency, compliance, and quality. Let us evaluate RPA implementation opportunities that can take your business into the future. Contact us today to learn more!
COST SAVINGS
Even with initial setup and ongoing maintenance costs, the use of RPA software can cut operational costs by an average of 30%. In addition, robots can operate round-the-clock which adds to output as well as your bottom line.
LESS ERRORS
RPA vastly improves processes that are error-prone, thereby increasing accuracy. Additionally, RPA software can work around the clock without fatigue, and reduces any instances of reconciliation. Output quality improves dramatically with RPA.
GREATER SCALABILITY
Human teams cannot reach the scale or scope of an army of automated bots. When businesses grow, RPA grows with them. Bots are flexible and can be easily scaled up to meet heightened demand. You can quickly deploy more bots with minimal cost and no additional bot-training, meeting the demand no matter how high it goes.
IMPROVED COMPLIANCE
Once a process has been automated through RPA, it is performed the same way each time without errors. This provides a high level of accuracy that helps maintain high levels of compliance. RPA also creates an audit trail that maintains a near flawless recording of how processes were executed and whether there were any exceptions or interventions.
BOOSTED PRODUCTIVITY
Increased productivity is the number-one benefit of implementing RPA software for your business. RPA completes the mundane tasks, giving employees more time to focus on work that requires emotional intelligence, reasoning, judgment and interactions with customers. 
HAPPIER EMPLOYEES
RPA takes manual, repetitive and time-consuming tasks off employees' hands and allows them to work on higher-value activities that are more interesting and rewarding, such as improving the customer experience or helping a client find the right solution for their needs.
LEARN MORE
Want to learn more about how RPA could benefit your organization?
Fill out the form below and an automation expert will be in touch to schedule an exploratory session and answer any additional questions you have.